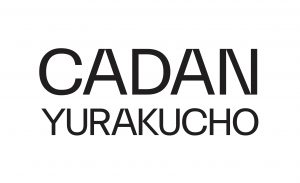 EXIBITIONS / ABOUT / ACCESS
---

ABOUT CADAN YURAKUCHO
We are pleased to announce that with the cooperation of Mitsubishi Estate Co., Ltd. and Culture Vision Japan, CADAN has opened "CADAN Yurakucho". CADAN is currently a non-profit organization to which 42 contemporary art galleries in Japan, from young to long-established, belong, and since its establishment in July 2015, it has held public events such as lectures and exhibitions and conducted and held study sessions for members, aiming to spread contemporary art to a wider audience. In the new space "CADAN Yurakucho", CADAN member galleries will take turns hosting an exhibition every 2-3 weeks.
Comments from Tomio Koyama (Tomio Koyama Gallery), Director of CADAN :
We will open "CADAN YURAKUCHO" on the first floor of the Yurakucho Building so that people may learn more about the activities of a contemporary art gallery. The space will open In the middle of the Marunouchi and Yurakucho office district – an exciting place where visitors may enjoy contemporary art, feel free to enter from the street and learn about an artist's ideas and thoughts, the seriousness of production and their courage to try new things, I greatly appreciate people visiting the space.